网页内容展示
网页内容展示
返回
THE DIVISION OF WATERS OF NESTLÉ WILL MAKE A GREAT INVESTMENT EFFORT
11 四月 2019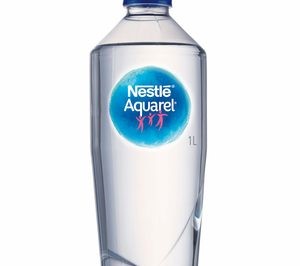 The division of water of Nestlé Spain will carry out this year a great investing effort in its two packing plants to continue its expansion. Specifically, the company will allocate a total of € 4.75 million to various actions: R & D, compliance, safety, quality, environment, improvements and new initiatives in technologies and information systems.
Of the indicated amount, much higher than in previous years, 2.5 M € goes to the Herrera del Duque plant (Badajoz), where it bottles very weak mineralization water with 'Aquarel Las Jaras spring'; € 1.8 million for the Viladrau factory (Girona), for the homonymous brand and 'Aquarel Avets spring'; and the remaining € 450,000 to new information technologies for HO & sales.
The approved investment item for this year is added to the € 1.68 million that Nestlé allocated in 2018 to identical concepts. Of that figure, € 705,000 went to the center of Palencia, € 620,000 to the Girona plant and € 355,000 to IS / IT.
Last year, the bottled water division of Nestlé put on the market a total of 506.5 Ml, 0.6% less than the previous year, divided between still water (486.3 Ml), with gas (19.7 Ml) and soft drinks (0.5 Ml). This small decrease occurred in a year in which the climate, colder and rainier than usual, slowed down the growth of mineral water consumption. By categories, Nestlé sources have highlighted that their brands of sparkling water ('San Pellegrino' and 'Perrier') continue to gain penetration in homes, growing above the industry average.
According to the data provided by the multinational, in 2018 it put on the market a total of 19.7 Ml of water with gas, 7% more than the previous year. In 2017, according to data from the Nestlé Spain report, mineral water production reported sales of € 86.5 million, 7.7% more than the previous year. At present, 67% of its sales come from retail, while the remaining 33% is generated in horeca.