返回
THE BIOINCUBADORA DE CÁCERES PREPARES FOR THE DISEMBARK OF THE FIRST COMPANIES
21 四月 2019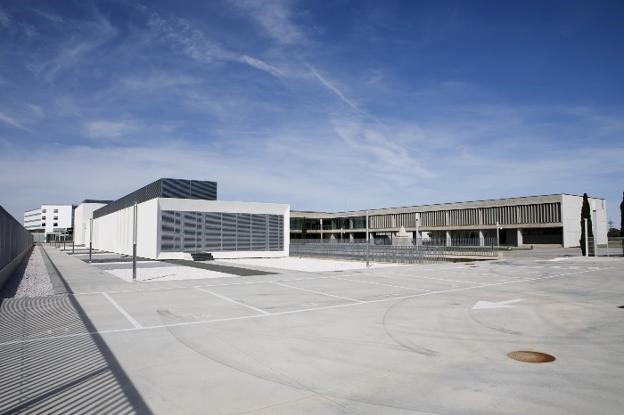 Building of the Bioincubadora of the City of Health, next to the CCMI and the new university hospital.
Four years after contracting the works, the Board allocates 82,000 euros to the equipment: Computaex will be the first to be installed.
The works were contracted in 2015, started in 2016 and are finally finished. The Bioincubadora of the City of Health and Innovation is a building located between the new hospital and the Minimally Invasive Surgery Center (Centro de Cirugía de Mínima Invasión CCMI), which was presented as an example of the new economy, a reference for the Cáceres of the future with the creation of employment through technological research. 947,000 euros have been invested in the construction, according to the amount awarded to the Temporary Union of Companies (UTE) formed by Sehuca and Conedavi. The company presented a reduction on the bid price close to 13 percent and provided improvements such as extending the warranty period or an independent entry by the CCMI that allowed no interruptions during the work.
It is the so-called biotechnological focus in Caceres, which is struggling to take off. The completion of the works will allow the first companies to be installed, although the administrative process continues.
The next step is the assembly of office furniture and equipment. The Junta de Extremadura, which rules out that any official opening ceremony will be held, has reserved 82,710 euros.