返回
ACOSIERRA WILL INVEST SIX MILLION TO DOUBLE THE CAPACITY OF ITS DRYER
26 六月 2019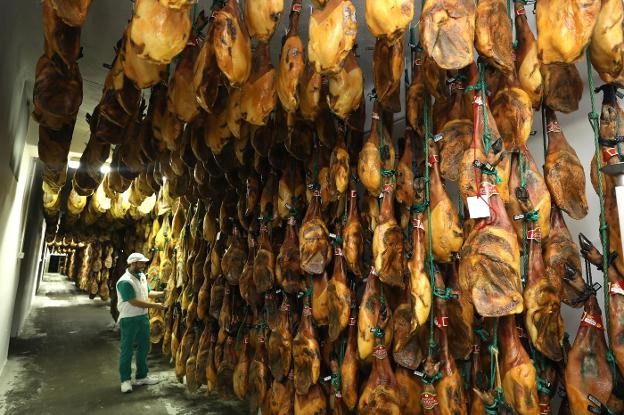 The pig industry that was Acorex, will be able to cure more than half a million hams and shoulders, and will also expand its wineries.
The Extremadura pork sector continues in an expansive phase. Acosierra, which was one of the large meat industries of the autonomous community, is committed to continue growing after a stabilization phase and will expand its dryer located in Granja de Torrehermosa (2,030 residents), in southeast Extremadura. It plans to invest around six million euros to be able to count with more than half a million hams and shoulders. Grupo Alimentario Extremeño (GAEx), its owner, has requested integrated environmental authorization from the Extremadura administration to undertake this action.
Acosierra was established in 2006. It represented an investment of 14 million (40% was put by Sofiex) and created 40 direct jobs. The industry was designed to process up to 45,000 pigs per year.