Voltar
One more step in the Green Hydrogen value chain in Extremadura
01 Out 2021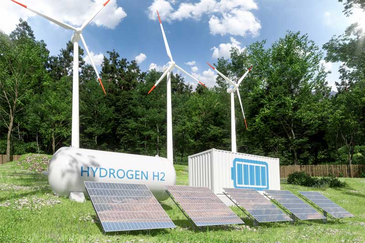 The future of green hydrogen is already on a work table in Extremadura
The Extremadura Government has established the Green Hydrogen Table in Extremadura as a multidisciplinary body with the presence of various public and private entities and personalities from the field of research.
The objective is to provide opinion, knowledge and specific proposals to promote the development of green hydrogen in Extremadura, promote technology development projects, as well as seek synergies for the generation and use of green hydrogen.
The RIS3 smart specialization strategy for Extremadura, includes as a priority the use of the potential of Extremadura's natural resources for industrial purposes, placing renewable energies, energy storage and green hydrogen as areas of its specialization. The Extremadura Integrated Energy and Climate Plan of Extremadura (PEIEC 2021/2030) includes among its measures the activation and management of demand at the grid level through electrical storage, which entails the promotion of hydrogen produced from renewable energy sources.
With the launch of this Table, the commitment to support initiatives that can help develop the green hydrogen industry in the region is reinforced, creating alliances that facilitate the national and European energy transition based on hydrogen.