Webコンテンツの表示
Webコンテンツの表示
戻る
The Scientific and Technological Complex of CIIAE in Extremadura is a reality for 2023 FUNDECYT-PCTEx formalizes the contract for the drafting of projects and material execution of the works for 22.5 million
21 12 2022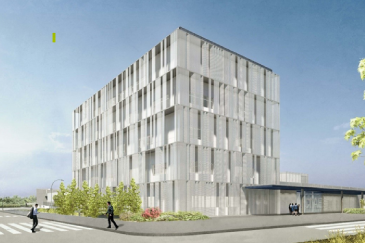 The Ministry of Economy, Science and Digital Agenda, through FUNDECYT-PCTEx, signs the contract with the Temporary Union of Companies (UTE) formed by Gévora Construcciones and Sacyr Construcción for the drafting of projects and material execution of the works that will give rise to the Scientific and Technological Complex of the Iberian Center for Research in Energy Storage (CIIAE), for an amount of 22.5 million euros financed by the Recovery, Transformation and Resilience Plan of the Government of Spain, the Ministry of Science and Innovation and the Extremadura Government.
It is expected that in June 2023 the project will be delivered and the works that will be undertaken on the 'El Cuartillo' farm will begin, which consist of the urbanization of four hectares of the plot and the construction of a research building of 7,100 square meters, a pilot plant of 4,000 square meters and an incubator of technological companies of 1,100 square meters.
This centre will contribute to solving technological and scientific challenges in green energy management through the deployment of lithium-ion-based energy storage technologies and industrial hydrogen applications and large-scale production, storage and transport in the hydrogen industry.