Webコンテンツの表示
Webコンテンツの表示
戻る
The investment of the largest photovoltaic plant in Europe puts the focus on Extremadura
23 7 2019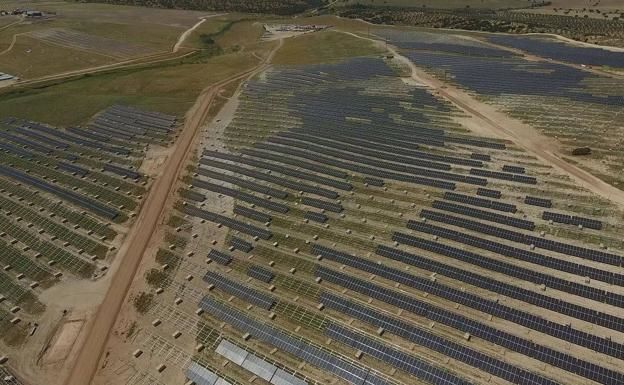 The photovoltaic plant located in Aldeacentenera and Torrecillas de la Tiesa (Cáceres) with more than 500 megawatts of installed power, begins its construction and will have an estimated cost of more than 500 million euros.
The project proposes to install about 1.6 million solar modules. It contemplates the occupation of more than 1,100 hectares, of which almost 310 will be of built surface. Parctcally, everything corresponds to the mirrors that will capture sunlight.
Iberdrola expects the facilities to be able to enter service in 2022.
The solar resource is abundant in Spain, especially in Extremadura where electricity generation with renewable energy has benefits such as the reduction of external energy dependence, its contribution to climate change mitigation and the development of its own technology.