Affichage de contenus web
Affichage de contenus web
Retour
The diamond factory in Trujillo has laid its first stone
06 mars 2023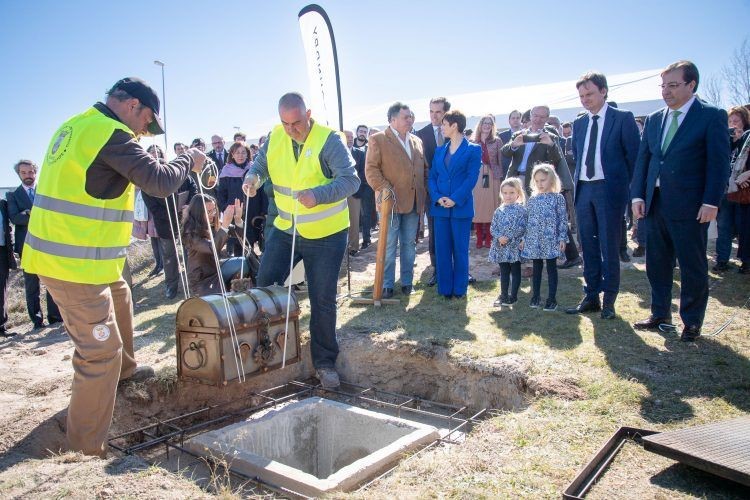 The Official Gazette of Extremadura (DOE) declares favorable environmental impact for the construction of the synthetic diamond production plant in Trujillo where the first stone was laid on March 3. The developer Diamond Foundry, which has been declared a Business Project of Autonomous Interest (PREMIA), foresees an investment of 700 million euros and the creation of more than 50 jobs.
The project will not cause negative effects on the environment provided that the conditions and preventive, corrective and compensatory measures contained in the environmental impact statement are met.
This initiative consists of the construction and commissioning of the facility for the manufacture of synthetic diamonds using the chemical vapor deposition method and will produce components that will be used mainly in the automotive sector. The plant will apply diamond in semiconductor manufacturing, a technology that increases its demand globally with applications in 5G communication networks and in the electric vehicle industry.
From Invest in Extremadura we support companies whose projects have a significant impact in Extremadura. To learn about the advantages of the PREMIA Project, visit our website www.investinextremadura.com