Affichage de contenus web
Affichage de contenus web
Retour
The most important research center in Spain will begin to be built in Extremadura from June of this year. A commitment to industry innovation
03 avr. 2023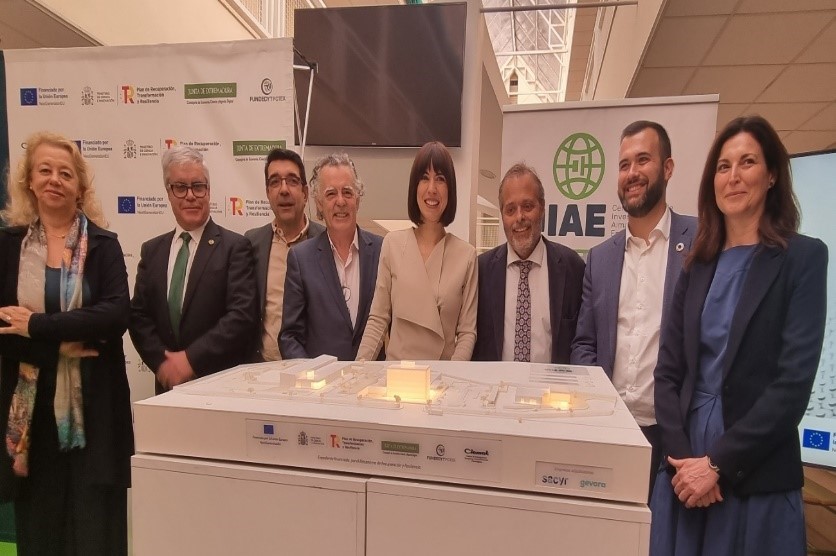 Last Thursday, March 30, at the Polytechnic School of Cáceres, the project of the Iberian Research Center for Energy Storage (CIIAE) was launched and it was announced that the works will begin in June of this year on the farm 'El Cuartillo' in Cáceres.
The project consists of the urbanization of four hectares of the plot and the construction of a research building of 7,100 square meters, a pilot plant of 4,000 square meters and a bioincubator of technological companies of 1,100 square meters.
This centre will contribute to solving technological and scientific challenges in green energy management through the deployment of lithium-ion-based energy storage technologies and industrial hydrogen applications and large-scale production, storage and transport in the hydrogen industry. Itis one of the most emblematic projects of the recovery, transformation and resilience plan.