Affichage de contenus web
Affichage de contenus web
Retour
New step for the railway connection of Expacio Navalmoral to be a reality
13 mai 2021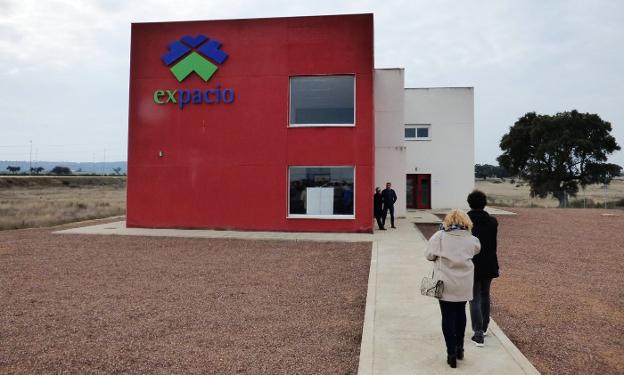 The Extremadura Government has authorized the signing of the agreements between the Regional Administration and Adif for the construction of two new intermodal freight rail terminals in the Expacio Mérida and Expacio Navalmoral industrial parks.
Expacio Navalmoral is an industrial area located in the city of Navalmoral de la Mata (Cáceres) and has a total of 336 hectares. With direct access to the A-5 motorway (Madrid-Lisbon), it allows goods to be positioned in the south of Madrid in 1.5 hours and via the A-66 Gijón - Seville motorway to the north and south of Spain.
The Navalmoral railway terminal is designed as a cul-de-sac station, with 2 tracks for dispatch / reception of trains of 650 m each, 1 connecting track in the handle for maneuvers of 550 m + 900 m, 1 track of safety nozzle of 30 m and 2 connections with the Madrid-Extremadura high-speed line, the Oropesa-Navalmoral section, one towards Madrid and the other towards Navalmoral.
As for the rest of the infrastructures that make up the terminal, it will have an area of ​​25,000 m2 of slabs for storage and handling of containers, weighing scale, administrative building and access control, perimeter fence, access roads and connection with the business area and all necessary sanitation, electricity and telecommunications facilities. In a first phase, the terminal will have the capacity to receive 6 daily trains and a handling volume of up to 60,000 containers / year.
Expacio Navalmoral and Expacio Mérida have a budget of 35.4 million euros that includes financing from FEDER funds and will be a push to exploit the potential of the park, making it an excellent enclave for the establishment of international companies, thanks to its privileged position and important communications hub.
The development of Expacio Navalmoral and Expacio Mérida, as well as the Southwest Iberian Logistics Platform in Badajoz, are included in the Extremadura Logistics Strategy, a plan with a horizon of 2050 that foresees an investment of 700 million euros.
The Extremadura Government, through the investment attraction office Invest in Extremadura provides soft-landing services for any company interested in establishing itself in the three logistics parks, as well as personalized support to accelerate all aspects related to the location and administrative processing in environmental and urban matters, management of grants and hiring of personnel and R + D + i.