Affichage de contenus web
Affichage de contenus web
Retour
THE GOVERNMENT OF EXTREMADURA RATES 2.1 MILLION EUROS ITS CONTRIBUTION TO THE LUXURY HOTEL IN GODOY
22 mai 2019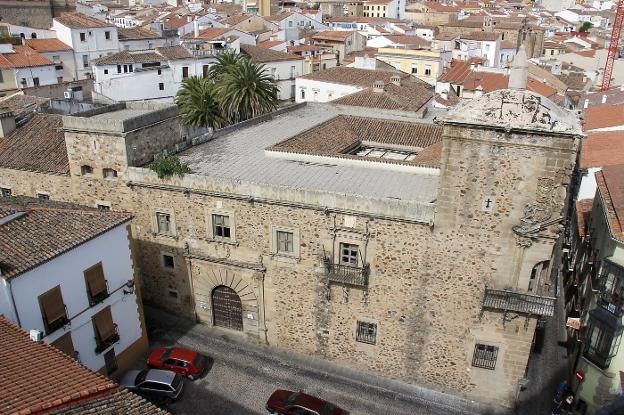 The planned material investment amounts to 11 million euros, of which 2.4 million will be contributed in cash by the private partners of the Project.

The Government of Extremadura put yesterday number to its participation in the project that contemplates the conversion of the Palace of Godoy in a hotel of five stars. Specifically, the regional administration will provide, through the public company Avante, 2,107,979 euros. This is the valuation that the autonomous government has made of the four registry properties that make up the Godoy Palace. The contribution to the project will consist, specifically, in the contribution of the building located in the Plaza de Santiago, which is his property.
The future Palacio de Godoy Hotel will have 72 rooms and a restaurant. The regional Government authorized to Extremadura Avante to provide financial support to the company called Palacio Francisco de Godoy SL, based in Cáceres, which will be the firm in charge of managing the hotel project. The participation of the public company will consist of a non-monetary capital increase through the contribution of the property so that the new company incorporates it into its capital in order to rehabilitate it.