Back
Investment of 800 M € in six photovoltaic plants in Extremadura
28 Sep 2019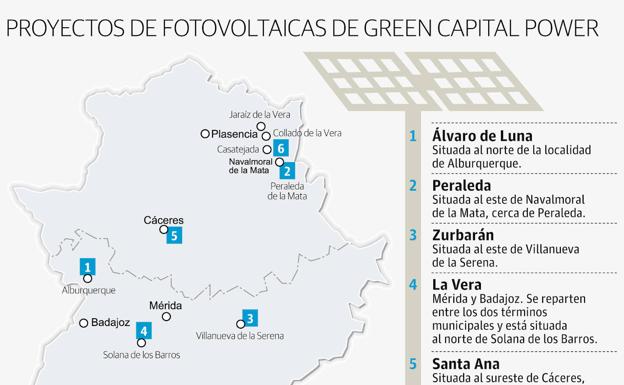 Green Capital Power, a subsidiary of Capital Energy, plans to allocate around 800 million euros to the construction of six photovoltaic plants in Extremadura.
The largest (350 megawatts) would be located in Mérida, Badajoz and is called La Vera. It is currently in the phase of obtaining environmental, industry and other authorizations.
The six plants add a peak power of 1,448.4 MW and a nominal power of 1,200 MW. An important investment for our region.