Back
Important nanomaterials design and production company will be located in Badajoz
08 Apr 2021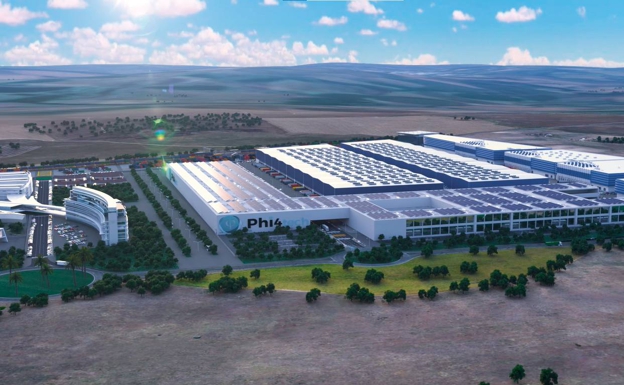 After many consultations and previous work with the Extremadura Government, the design and production company of nanomaterials Phi4tech, advances in its lithium battery project and will be located in the Southwest European Logistics Platform of Badajoz on a 17-hectare plot.
Phi4tech's proposal for its plant in Extremadura is to create a next-generation battery and supercapacitor hybrid. The battery / super capacitor ensures fast charging, high durability and extremely favorable chemistry with the best charge / discharge ratio on the market. The investment starts with 80 million euros and will reach 400 million in the final phase, generating about 500 direct jobs at its start-up in 2023.
The choice of Phi4tech to be located in the Badajoz Southwest European Logistics Platform is due to the fact that it meets three basic requirements: logistics (intermodal management of goods by train with exit to port through Sines, Lisbon or Huelva), competitive cost of renewable energy and access to qualified professionals with specific training. The University of Extremadura prepares with Phi4Tech the first European master's degree in battery manufacturing.
With this project, we are committed to the criteria of sustainability and recyclability in our region aligned with the values ​​promoted by the European Union.