Back
The mega leisure project Elysium City continues its journey
06 Oct 2021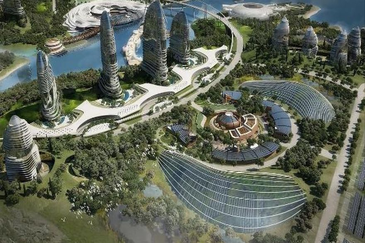 The Extremadura Government will initiate the procedure established for the implementation of the project
The Extremadura Government granted in December of last year the qualification of a large leisure facility to the project presented by Castilblanco Elysium Corporation, with which it will be able to benefit from the processing requirements set out in the regional law approved in 2018 for this type of action, a process that culminated on September 30.
The proposal is to develop a large leisure theme park that will occupy more than a thousand hectares in the town of Castilblanco, located in the Siberia region of Extremadura, east of the province of Badajoz. The project contemplates an investment of 10,500 million euros until the year 2026.
Elysium City's ambition is to become a sustainable city dedicated to leisure, which will lead to the creation of 30,000 jobs in construction and 26,000 in operation and maintenance, contributing to the generation of wealth and employment.
From the administrative point of view, the project complies with Law 7/2018, of August 2, Extremeña on Large Leisure Facilities (LEGIO), which allows this type of project to be processed in a unified way and group the granting of all the necessary permits for its execution.