Web Content Display
Web Content Display
INNOVATION AND TECHNOLOGY
INNOVATION
The commitment to innovation and technology has positioned Extremadura as a benchmark in the European framework of research, development and innovation. The existence of two leading international research centers highlights the involvement of Extremadura in the shift towards productive models based on R+D+i.
Within this strategy for the promotion of R & D & i, the aid allocated to the financing of industrial research and experimental development projects for companies in the Autonomous Community of Extremadura is included. The credit foreseen for this call amounts to 12,000,000 euros.(for more information)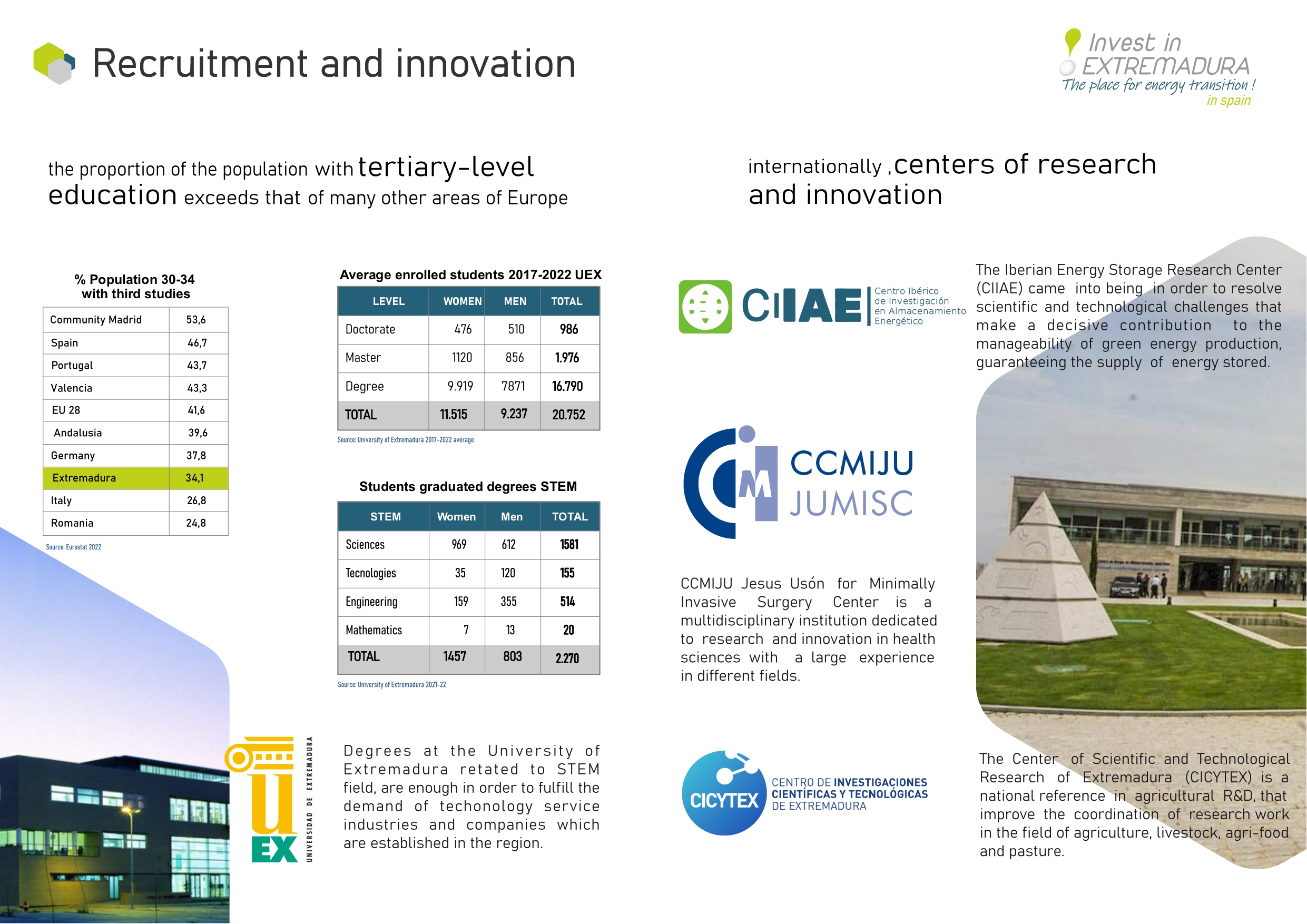 TECHNOLOGY
The Foundation of Computing and Advanced Technologies of Extremadura (COMPUTAEX) gives technological support to R+D+i projects.