Visualització del contingut web
Visualització del contingut web
Vés enrere
Extremadura has been awarded the certification for the first Spanish laboratory for industrial and medicinal hemp
08 gen. 2023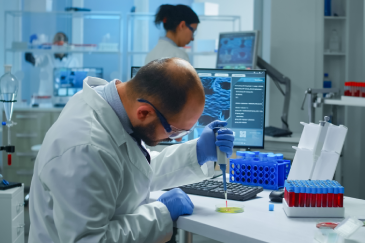 This is the European certification that establishes the technical competence requirements for testing laboratories, with the Extremadura National Agri-Food Technologycal Centre (CTAEX) being one of these laboratories recognised at European level for offering this guarantee.
With the accreditation obtained, CTAEX will be able to analyse cannabis flower for medicinal and industrial use, as well as its derivatives such as oil and extract. The aim is to cultivate and process hemp in the region. The centre is currently working on a trial with the Extremadura Centre for Scientific and Technological Research (CICYTEX) and on ten other projects to make use of hemp.
With the support and commitment of the Regional Government of Extremadura to the implementation of hemp in the region, a great opportunity for crop diversification is opening up, with hemp having an important future in crop rotation.
Furthermore, this crop can benefit from aid related to integrated production and eco-regimes of the Community Agricultural Policy. The regional administration is working on the integrated production standard for hemp cultivation.
Hemp is used to produce rope, textiles, bioplastics, biofuels, paper and bio-construction materials. It also stands out for its medicinal use, as well as for the nutritional value of its seeds, proteins, essential fatty acids and vitamin E, which are used for animal feed, food and cosmetics, among others.